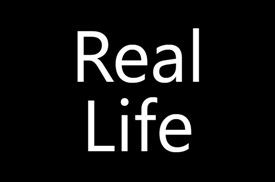 Join us for this eight-week
series the life of David
Click here to listen.

Online giving is available through this website. Click here to set up your account.

For more information, contact Phil Turner
at 601.833.2597 or by This email address is being protected from spambots. You need JavaScript enabled to view it..

For an instructional guide to Online Giving,
click here
A

word from Pastor Matt
"…Not by might nor by power, but by my Spirit,' says the LORD Almighty." –Zechariah 4:6
There are so many different ways to get things accomplished in a church. One can use the power of influence to persuade others to a cause. One could also use the power of methods by employing great ideas through various means. Finally, one could even use the power of momentum by taking advantage of political movement within a community of faith. All of these different ways get things accomplished in a church, but the one thing that each of these ways has in common is that each is an example of the power of man.
The Church of Jesus Christ is ultimately not of this world; therefore, the methods of this world are all lacking in the end. When I read of the early church and the saints of old, I cannot help but note their utter and complete dependence on the power of God. Most anyone can build a building or organize a group of people and call it a church, but only the Spirit of God builds the Church of the Living God. The church that Christ started is a supernatural entity. Therefore, may we be people who are completely dependent on the Lord. As we work, worship, and serve, we must remember it is not what we do but rather who is doing it through us.
"This is the day the Lord has made; let us rejoice and be glad in it."