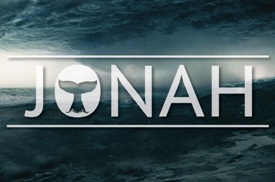 Join us for this four-week
series on November 1-22.
Click here to listen.

Online giving is available through this website. Click here to set up your account.

For more information, contact Phil Turner
at 601.833.2597 or by This email address is being protected from spambots. You need JavaScript enabled to view it..

For an instructional guide to Online Giving,
click here
A

word from Pastor Matt
Matthew 22:29, Jesus replied, "You are in error because you do not know the Scriptures or the power of God."

How important is it to know the Bible? In the verse above, Jesus was talking to a group of religious leaders known as the Sadducees. They were asking him questions with the intent of trapping Jesus in his words. Of course, they were unable to trap Jesus, but they did trap themselves. According to Jesus, the trap in which they were caught was a two-fold problem. First, they did not know the scriptures, and second, they did not know the power of God.

Jesus's indictment of the Sadducees is quite serious. The Sadducees were religious rulers who knew the Bible (Old Testament), but Jesus said that they were missing the main point of the Scriptures. Also, because the Sadducees were religious leaders, they were seen by society to have a special connection with God. Of course, Jesus's statement to them proved that they not only missed the main point of the Bible, but their connection they thought they enjoyed with God was a farce. Bottom line: Jesus was accusing them of being hypocrites.

The only way we can know God's power is by coming to know Him through His Word, and the only way we can know God's Word is by learning to study the Bible in a way that we do not miss the main point. The main point of the Bible is Jesus and His work as God's Messiah. Missing Jesus is ignorance of the scriptures.

I know that studying the Bible is often a daunting task. We encounter names we cannot pronounce, stories that we do not understand, and passages that may confuse us. For this reason, we are doing a Bible study each Sunday night at 5:00 p.m. called "The Gospel Project." The purpose of this story is finding the main point of the Bible from Genesis to Revelation. This study will equip you to better understand the scripture and will show you things that you have perhaps never seen in God's Word. In times like these, it could not be more important to know the scriptures, for without it, we will never know the power of God. Hope to see you there.
"This is the day the Lord has made; let us rejoice and be glad in it."